About Us
Established in 10th of July 2015, Hafiz Rashid & Co ("HR") is a firm registered with the Malaysian Institute of Accountants, established under the Accountants Act, 1967 located in Terengganu Darul Iman and branch office in Selangor Darul Ehsan.

HR function is to assist entrepreneurs to operate business efficiently and will present client with the help and professional services to address your problems.
Corporate Logo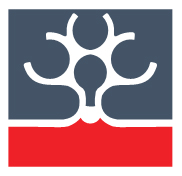 The logo symbolizes a bulb that grows a twig.
The bulb means a smart idea and thought, of MINDA TIJARAH, growing branches of business that would eventually produce the leaves of akhlak and fruit characteristic as a profit in line with sharia in turn benefit the whole of mankind in general.

The red soil is the core of the mahmudah nature which is the primary basis for a blessed business.